Whether you are a beachside café, a hotel on the coast, a sailing school, a dynamic tourist office or a brand inspired by the ocean, discover the Les Marées concept!
We transform tide predictions into personalized communication tools for your establishment or brand.
Install the large-format outdoor calendar
Surfing school, sailing school, campsite, tourist office… Ask for your tide calendar in large format for the summer season! Use it to anticipate and plan your activities. It is an excellent educational resource for explaining the tides to adults and children.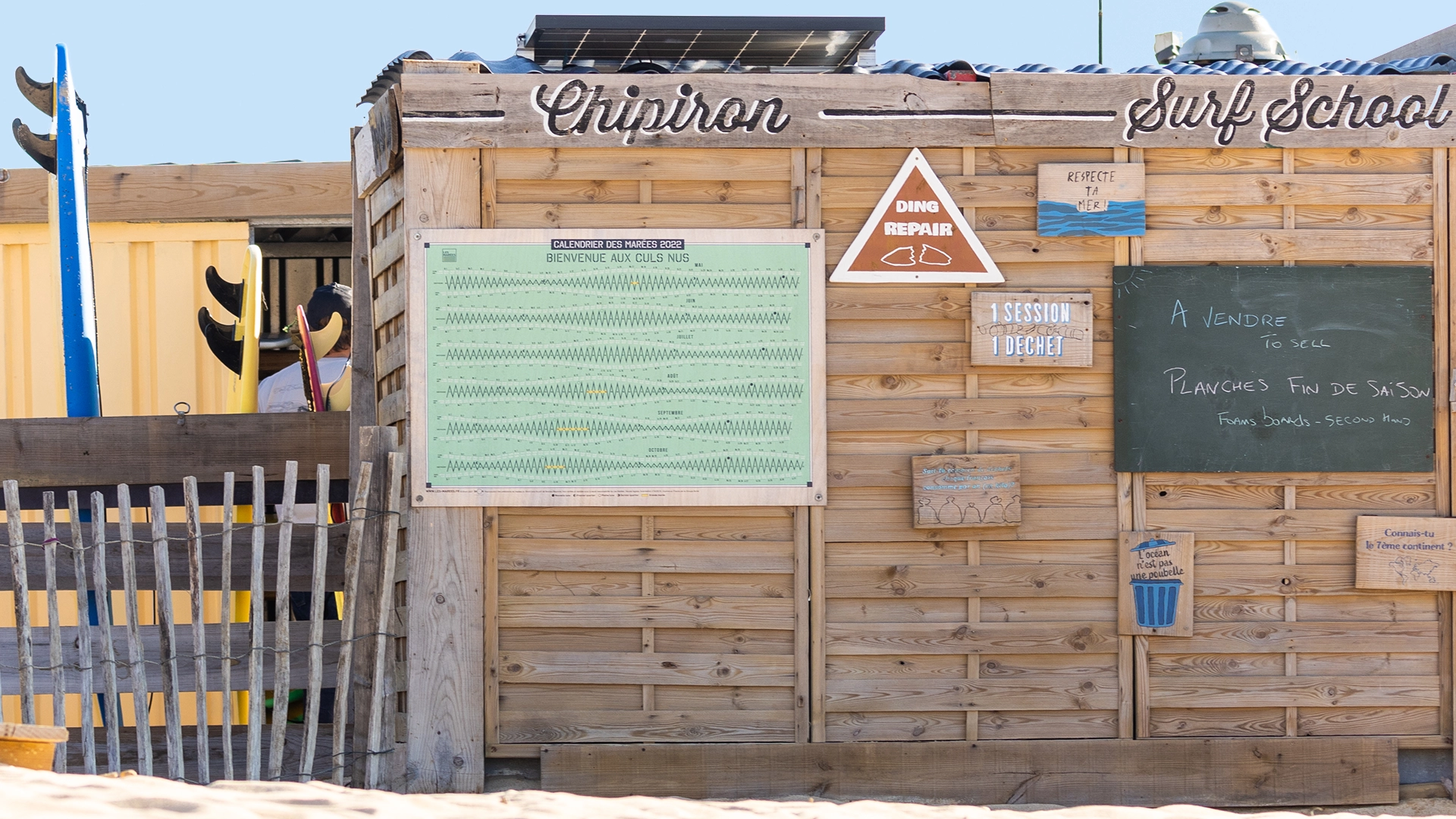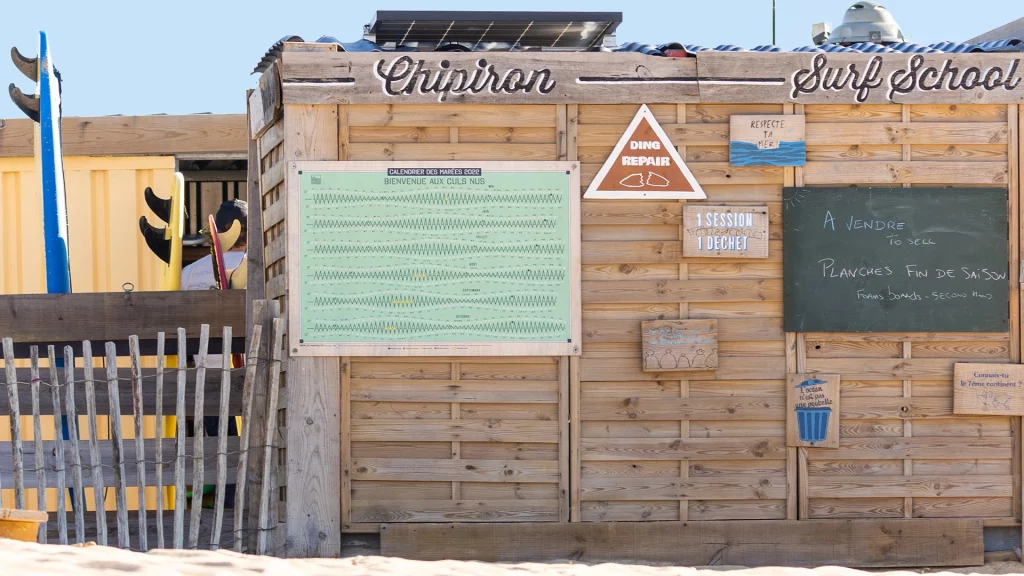 Invite the calendar into your reception area (indoor)
Do you want to add your logo, choose your title or customize the color? It's your vision, we're here to make it happen. Our large format tide calendars don't just decorate; they provide an essential service to your visitors and customers.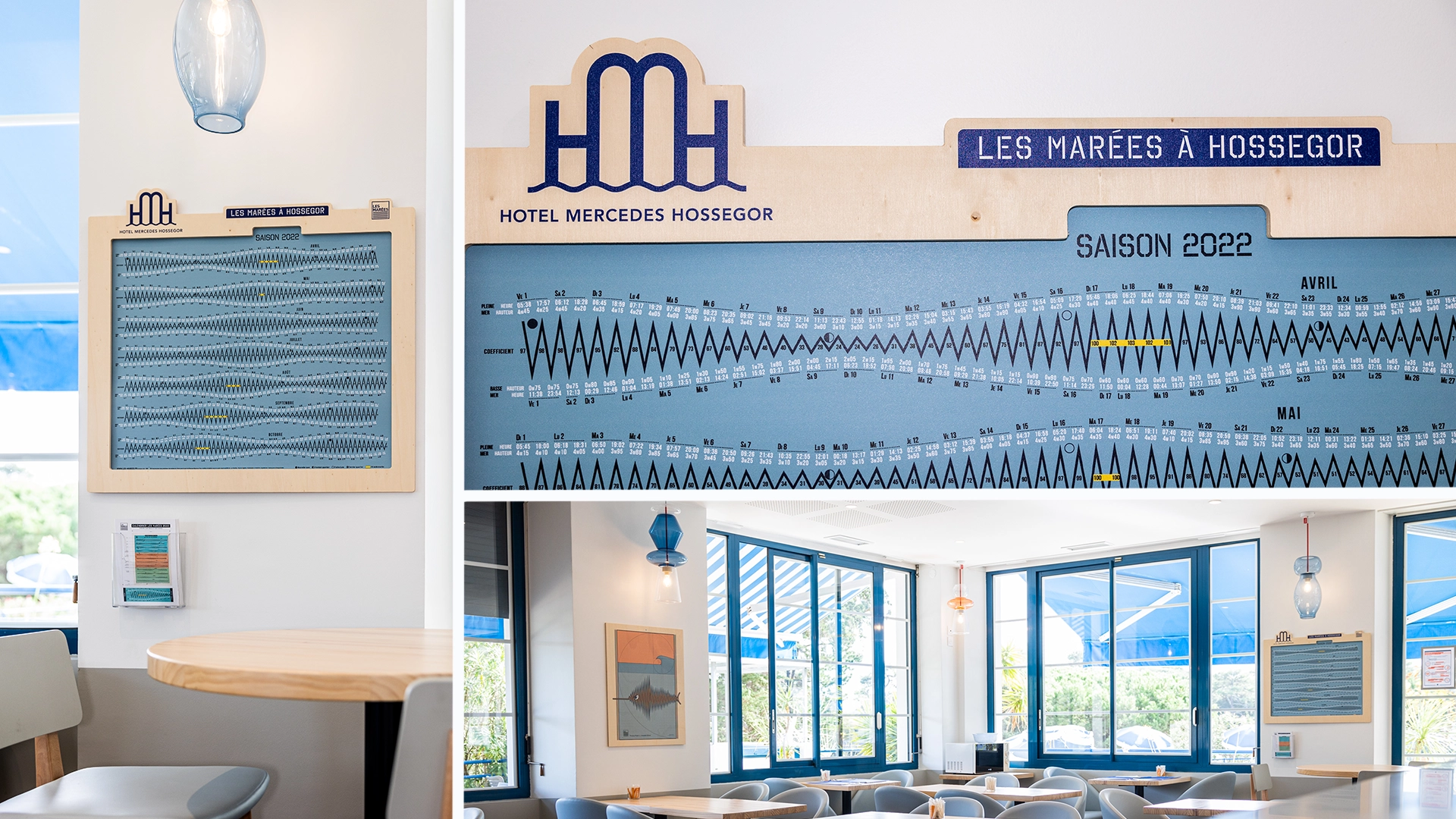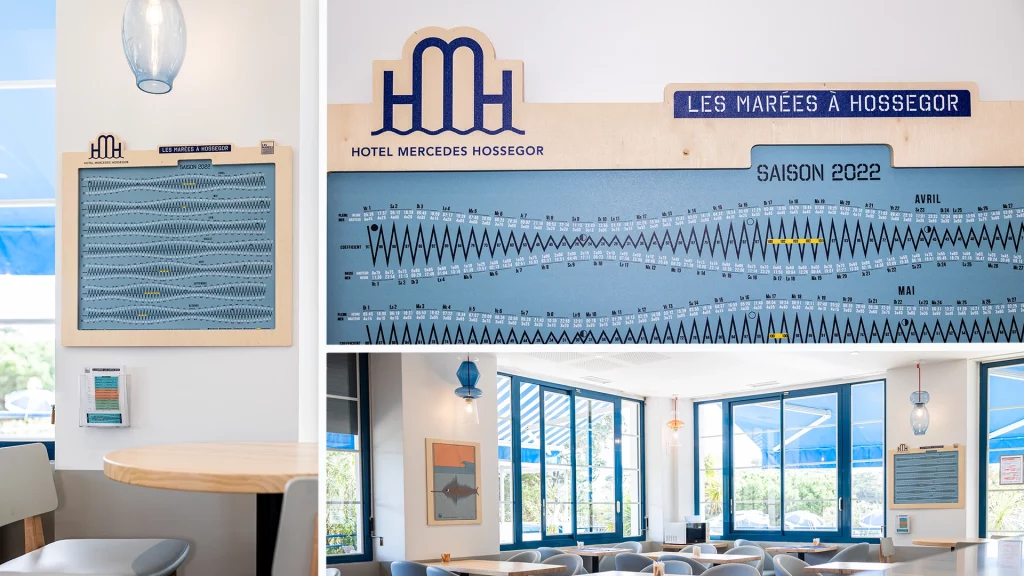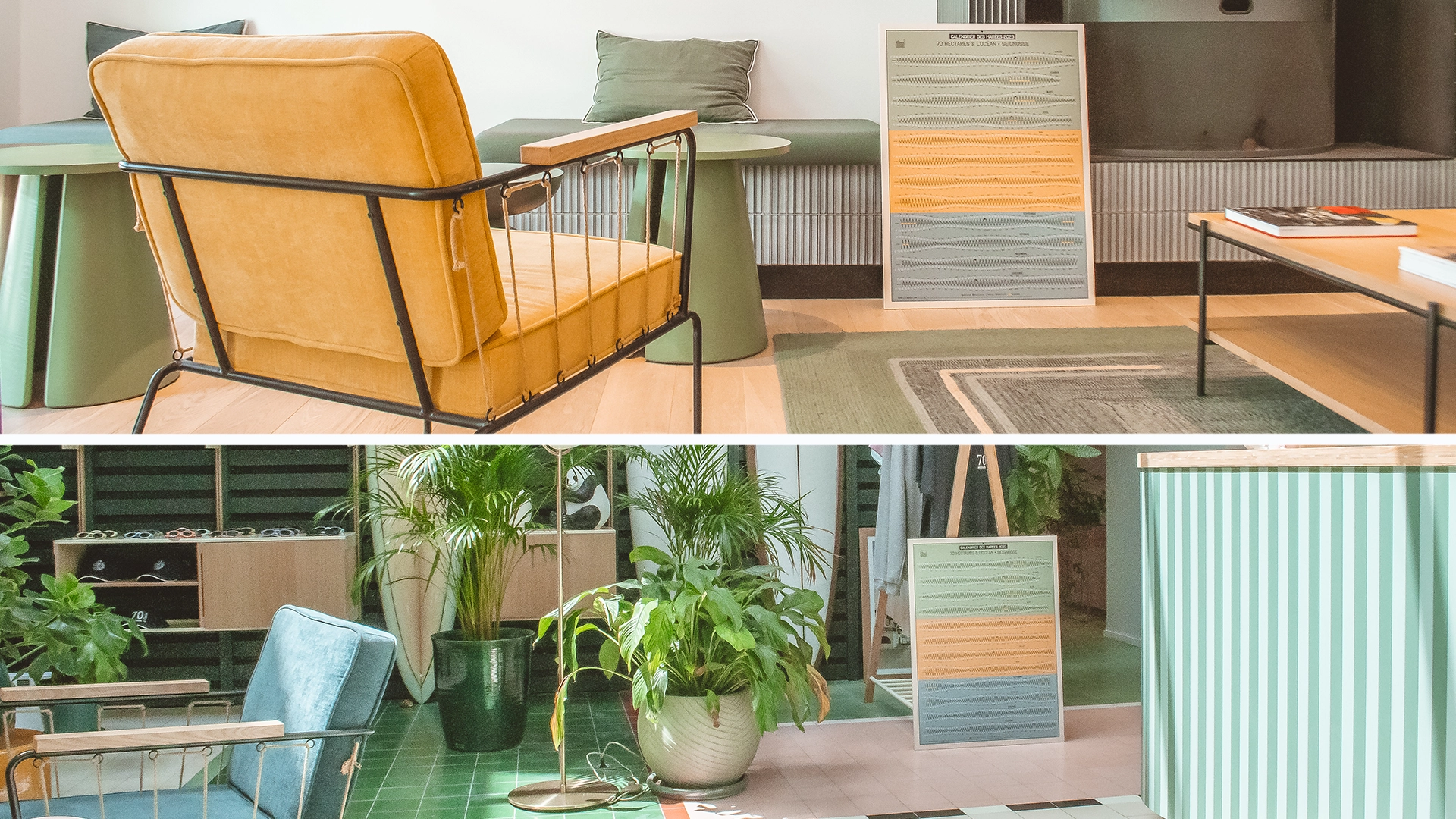 Request personalization to your identity
Diving club, nautical association, professionals following the rhythm of the tides… you choose your title, we insert your logo!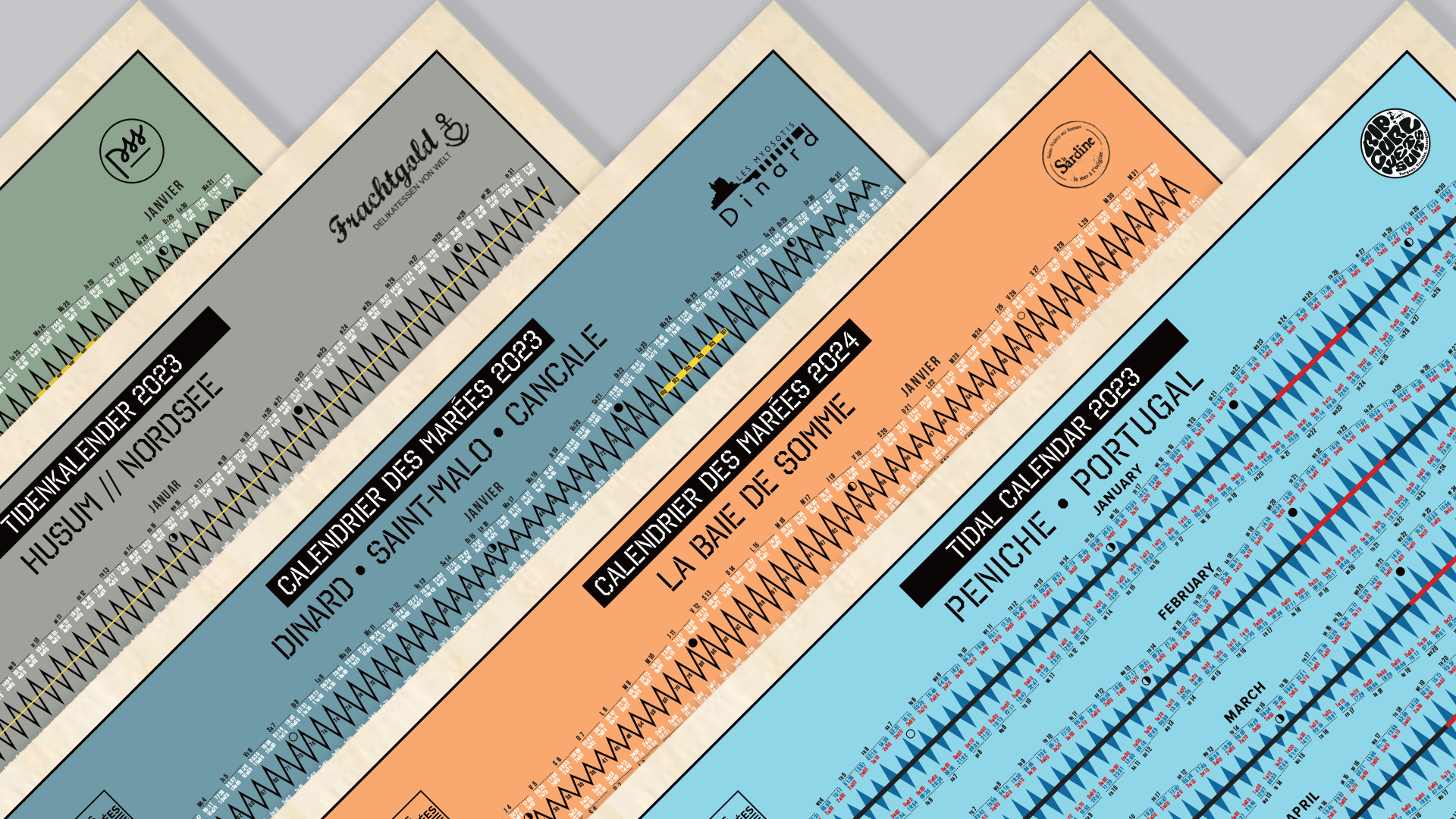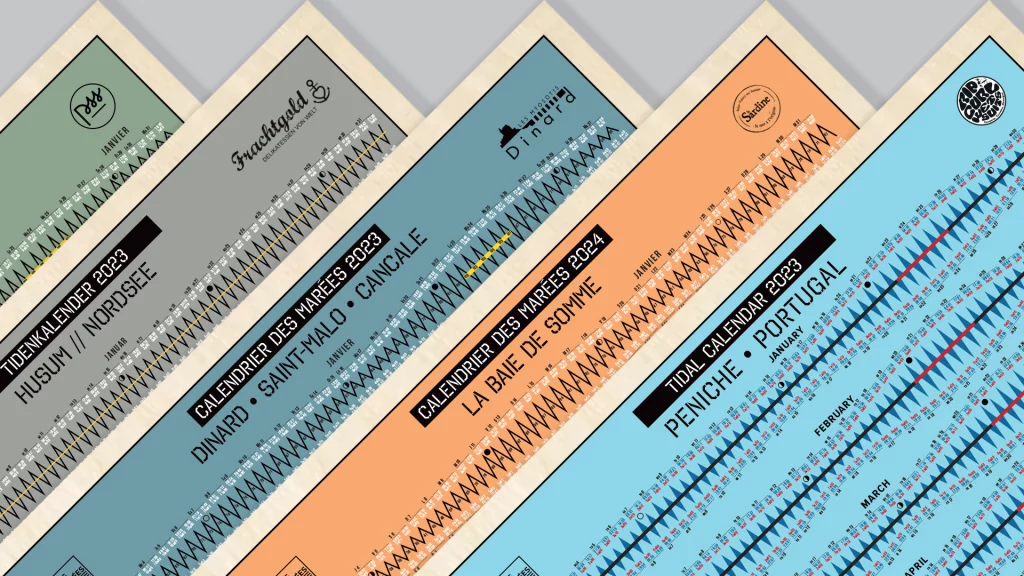 Resell our tide calendar
You are a store, a concept store, a nautical workshop, a reseller located on the coast, offer the tide calendar for your tidal zone. We are opening with you new areas not in our catalog in Europe or elsewhere. We offer B to B rates. You choose the title of your tide calendar!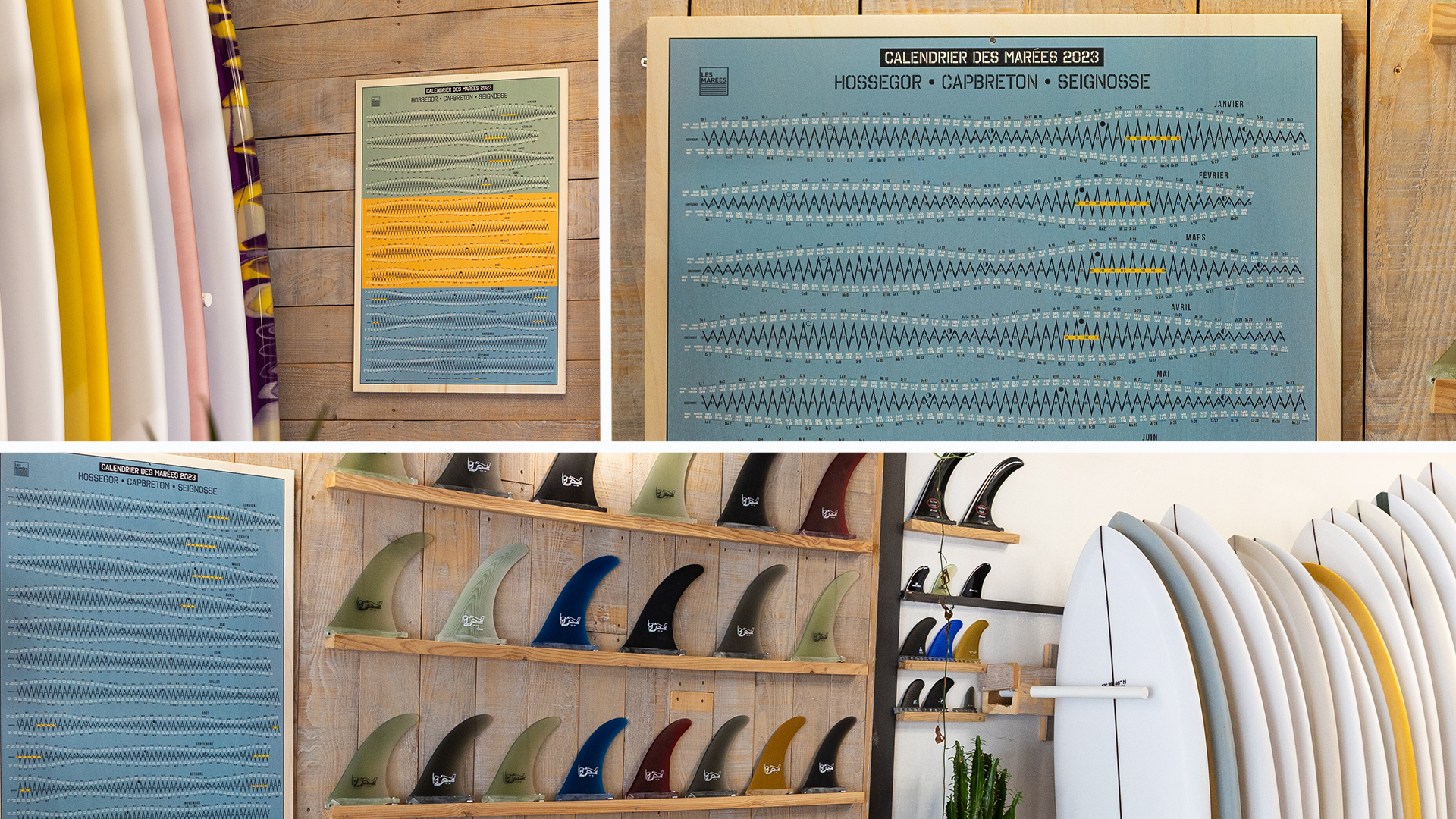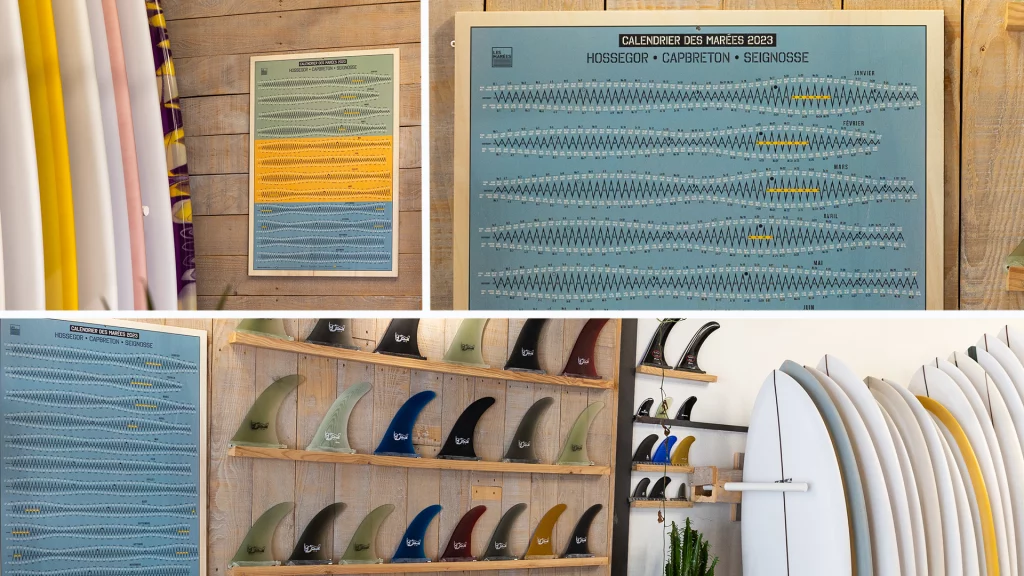 Contact Les Marées, small "print" formats:
Make a difference by offering your customers or partners a portable tide book, a desk calendar or a booklet that stands out. A business gift, a New Year's wish or a little extra for your vacationers, let "Les Marées" enhance your communication.
Contact us, we love to collaborate!