What is your tidal zone?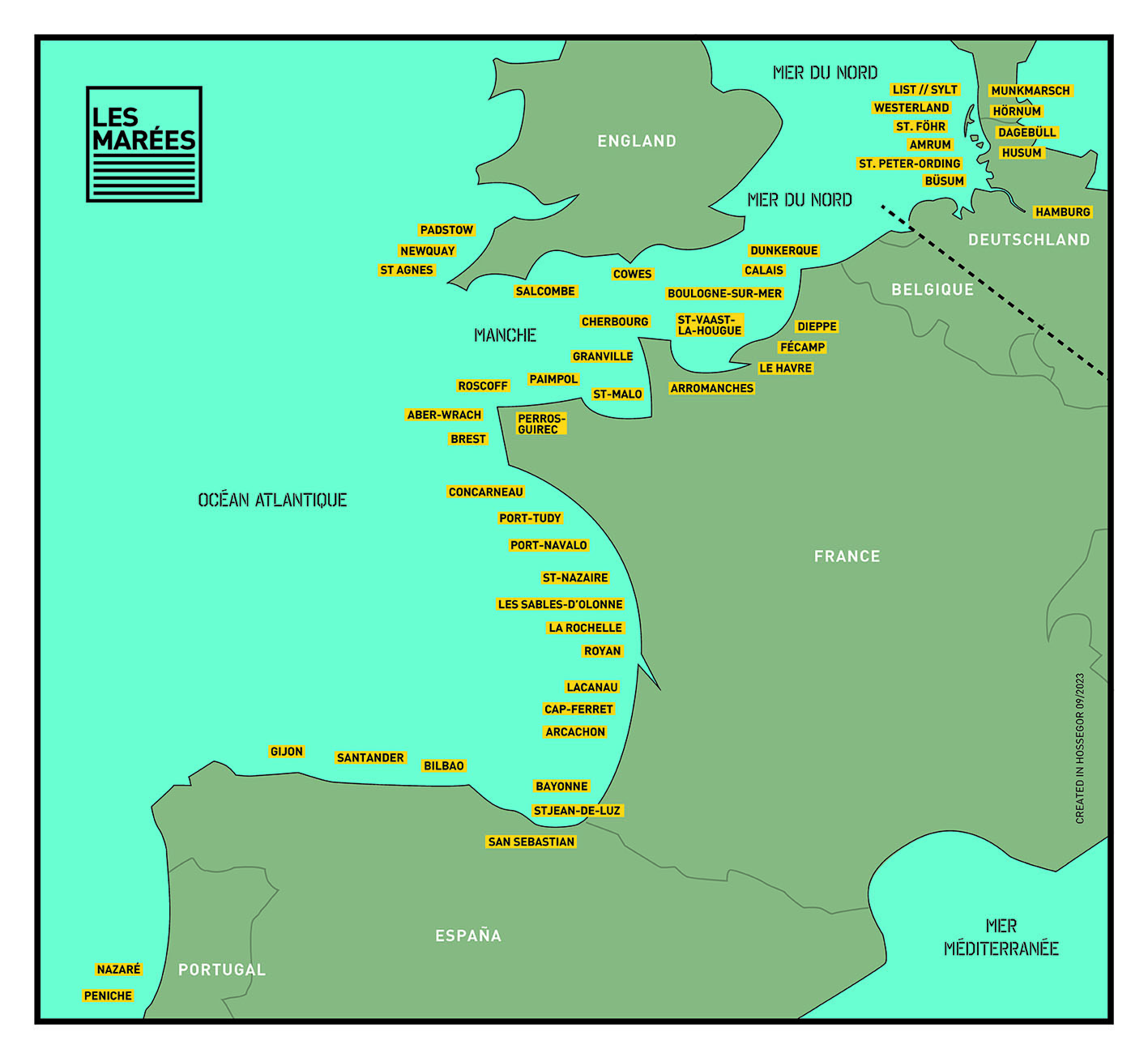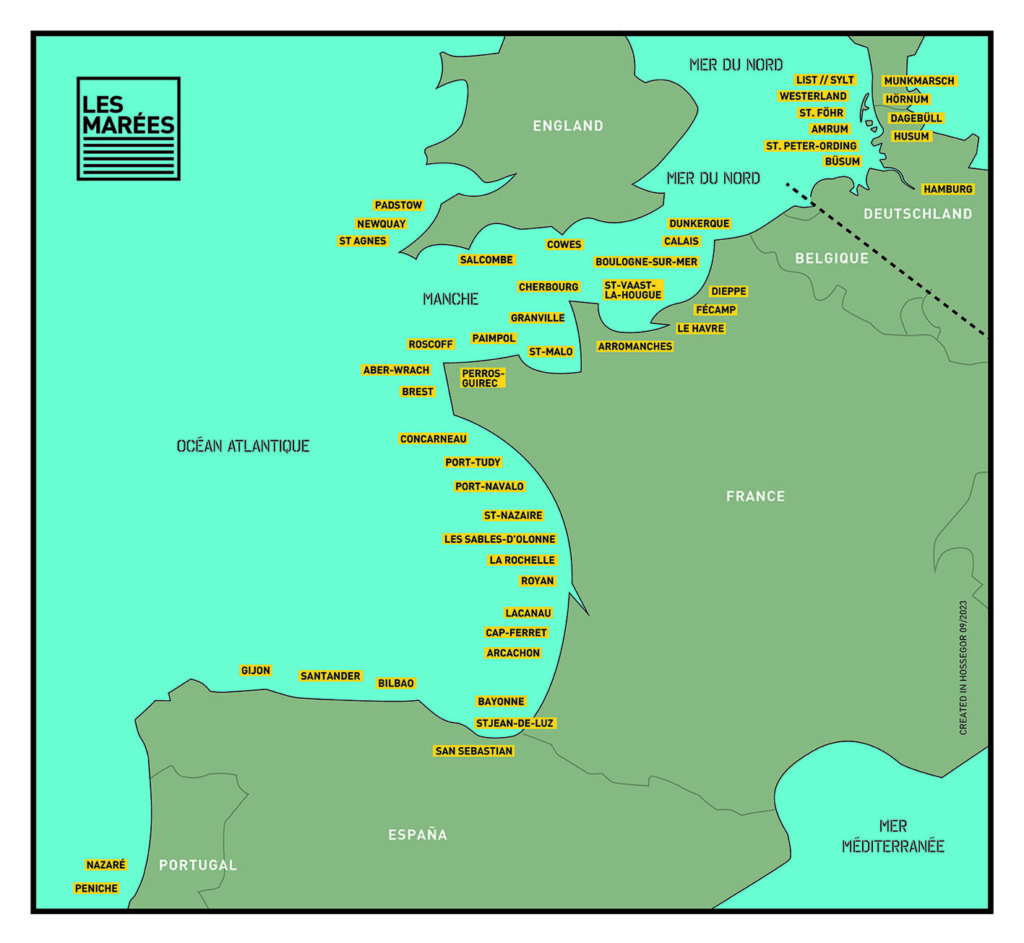 Partner of national hydrographic services
The data we use to draw our calendars is provided by national hydrographic services.
Our data is strictly accurate. All the necessary information is present in our graphics.
Days and dates, times and heights of low and high tides, tidal coefficients, high tides above the coefficient 100: all this information is present in our graphics. The calendar is also a lunar calendar, with the presence of the phases of the moon.
In France we are a partner of SHOM (hydrographic and oceanographic service of the navy), we benefit from a commercial license.
The reference port of a calendar is carried at the bottom with our license number.
See opposite the map of the tide zones for which the calendar exists.
On a tidal zone, corrections can be made depending on a location. These corrections are detailed at the bottom of our calendar.
To find out what data is used on your calendar, see our guide to tide zones.
We are also present in a few emblematic areas in Europe. Predictions come from national hydrographic services such as UKHO in England and BSH in Germany.
We draw every timeline and every curve.
In 2023, we offer all the main tidal ports on the French west coast, and a few other emblematic areas, i.e. 27 calendars.
Randomly from our encounters or our new partners, we are expanding our catalog and will continue to develop it.
Opposite, the map of the tidal zones that we propose in 2023.