Description
The UK and Portugal tide calendar
Essential for all ocean lovers, surfers, boaters, fishers or other ocean-related activities.
The forecasts are presented in the form of elegant curves which facilitate reading and understanding.
This presentation allows an overall visualization of a tidal year.
The curves are proportional to the tidal ranges and the spring tide or neap tide periods are highlighted.
High tides are positioned as colored bars for immediate recognition.
More than a calendar, it is a decorative object that will brighten up your home.
Use it as a teaching aid to teach youngsters how to read tide predictions.
We print to order without superfluous stock.
Printing on wood in 60 x 80 cm format or on paper in 60 x 80 cm and 50 x 70 cm.
Ten colors to choose from.
An ideal gift turned towards the sea and the ocean!
For decoration and ocean lovers!
Because the tide does not wait!
And that the useful can be aesthetic and decorative!
Notice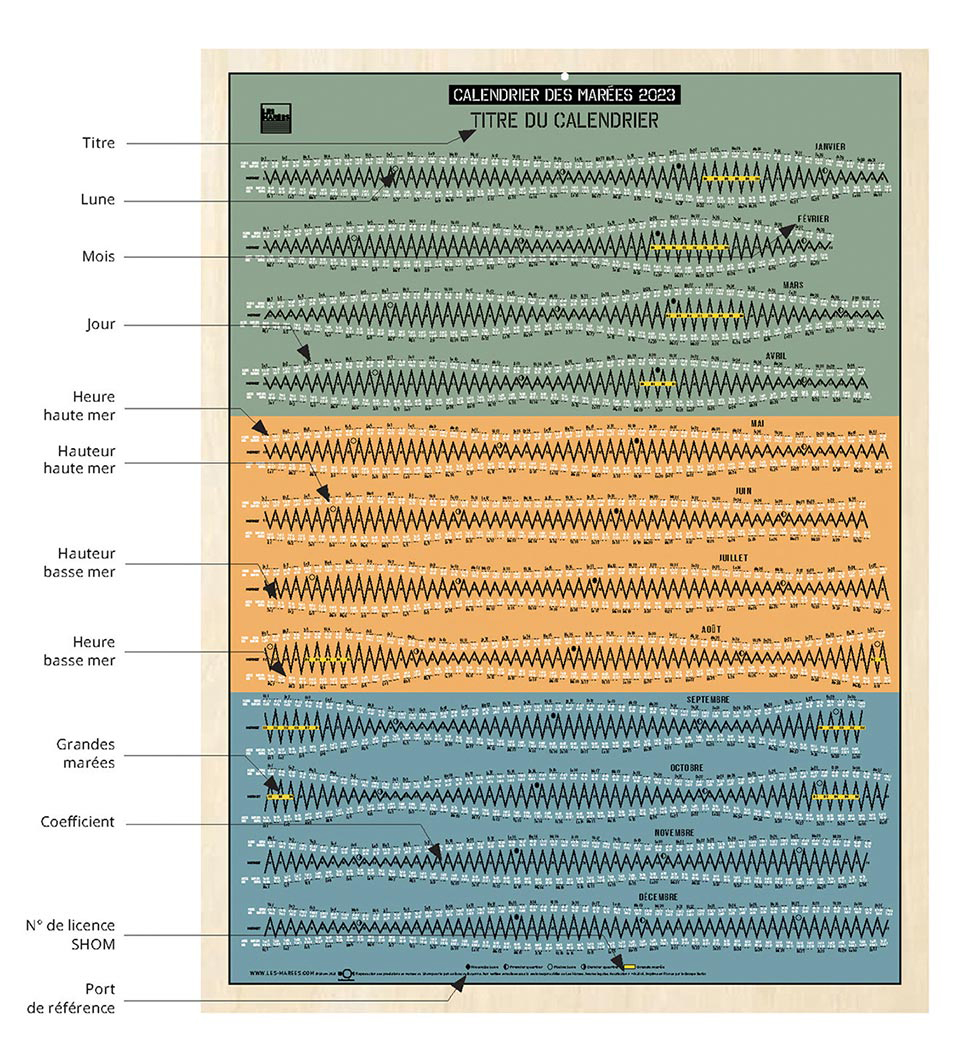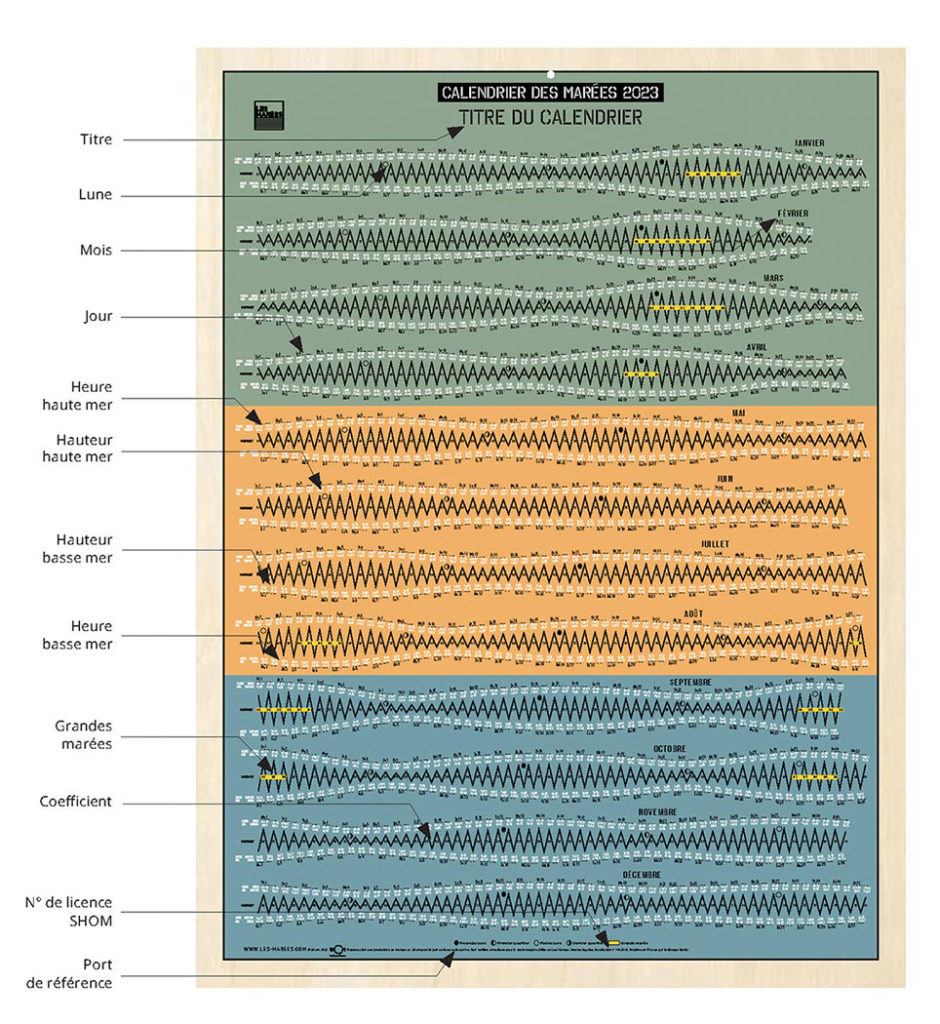 Key features
Tide calendar – One year of tides, one curve per month.
Twelve curves from January to December 2023.
All the necessary data: times and heights of low tide and high tide.
Moon calendar.
Reference port and license fee noted at the bottom of the schedule.
The reading guide is here!
Graphic, intuitive and decorative. Connect to the ocean.
Product and printing
Size 60x80cm.
Printed on light poplar wood 8 mm thick from sustainably managed forests in Europe.
A hole to hang this finished product that does not require a frame.
Wood is a recyclable, renewable, reusable and biodegradable natural material.
We only print on demand, we have no stock.
Delay of 2 to 5 days to print, depending on the period.
If you want to know the delivery time, ask us the question by email.