Description
A coastal tide calendar for England and Portugal
Design and large format calendar!
Essential for all ocean lovers, surfers, boaters, fishers or other ocean-related activities.
The forecasts are presented in the form of elegant curves which facilitate reading and understanding.
This presentation allows a global visualization of a tidal year to better anticipate and plan.
The curves are proportional to the tidal ranges and the spring tide or neap tide periods are highlighted.
The periods where the tides are the most important during the year, "the royal tides", when the water rises and falls enormously, are highlighted in the form of yellow bars for immediate recognition.
The level of the tidal range is specified at the bottom of the calendar. This results from a choice that we make according to the tidal zone but these yellow bars represent on each tidal zone what in France we call "high tides".
More than a calendar, it is a decorative object that will brighten up your home.
Use it as a teaching aid to teach reading predictions to the youngest.
We print to order without superfluous stock.
Printing on wood in 60 x 80 cm format or on paper in 60 x 80 cm and 50 x 70 cm.
Ten colors to choose from.
An ideal gift turned towards the sea and the ocean!
For decoration and ocean lovers!
Because the tide does not wait!
And that the useful can also be beautiful to look at and easy to read!
Notice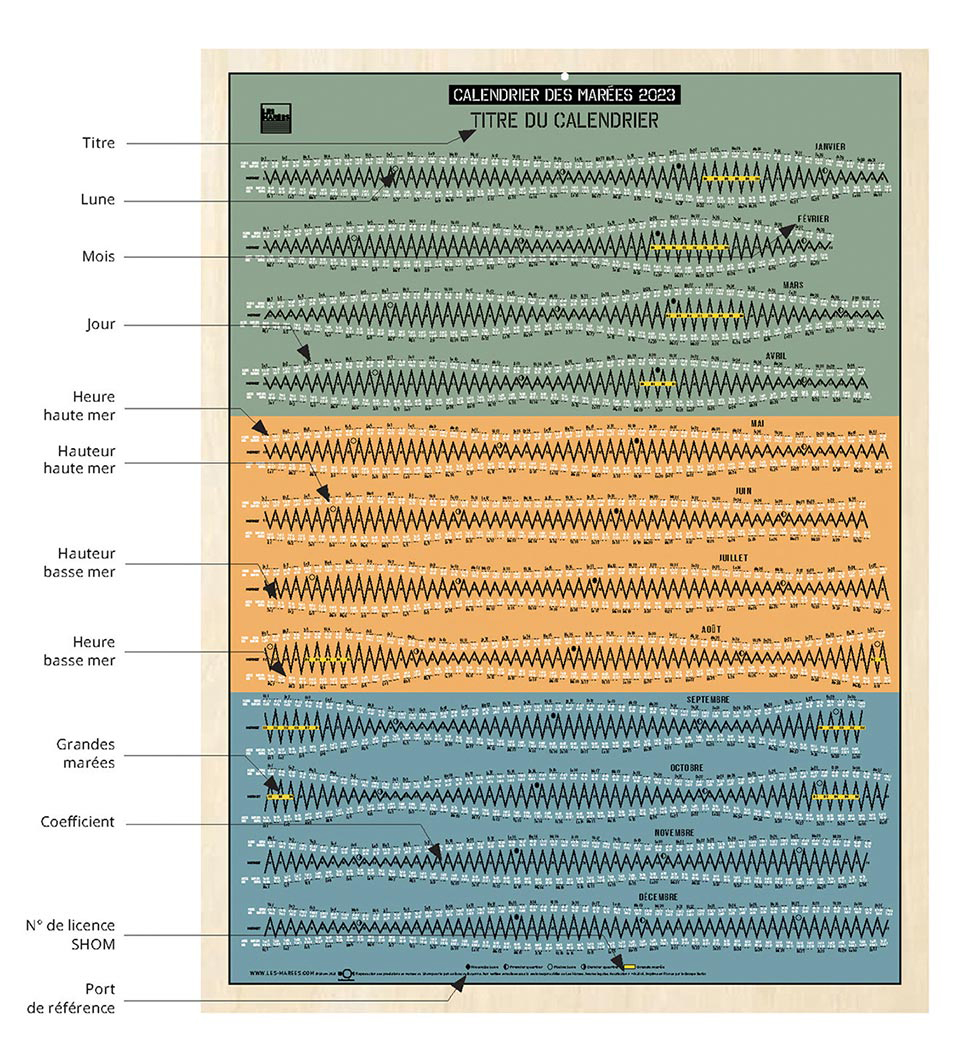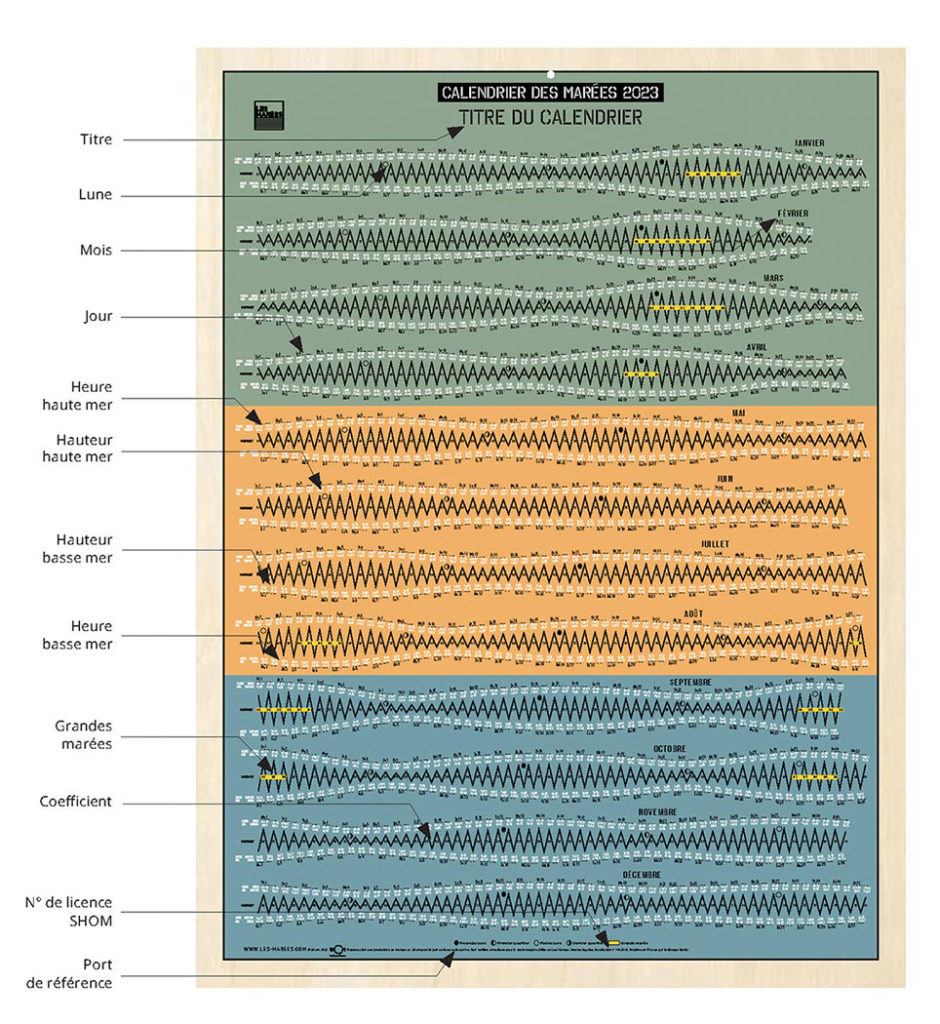 Key features
Design tide calendar in large format.
A year of tides, one curve per month, 12 curves proportional to the tidal range.
From January to December 2023.
All the necessary data: legal times and heights of low tide and high tide.
Lunar calendar with phases of the moon.
Reference port and license fee noted at the bottom of the schedule.
The reading guide is here!
Graphic, intuitive and decorative. Connect to the ocean.
Product and printing
Size 60 x 80 cm and 50 x 70 cm. Sold unframed.
Printed on 210 gram matt coated paper.
We only print on demand, no superfluous stock.
Delay of 2 to 5 days for printing, depending on the period.
If you want to know the delivery time, ask us the question by email