Description
A coastal tide calendar for England and Portugal
Design and large format calendar!
Incontournable pour tous les amoureux de l'océan, les pratiquants de surf, nautisme, pêche ou autre activité en lien avec l'océan.
Les prévisions sont présentées sous forme d'élégantes courbes qui facilitent la lecture et la compréhension.
Cette présentation permet une visualisation globale d'une année de marée pour mieux anticiper et planifier.
Les courbes sont proportionnelles aux marnages et les périodes de vives-eaux ou mortes-eaux sont mises en évidence.
Les périodes ou les marnages sont les plus importants durant l'année, "les marées royales", lorsque l'eau monte et descend énormément, sont mises en avant sous forme de barres de couleur jaune pour une reconnaissance immédiate.
Le niveau du marnage est précisée au bas du calendrier. Ceci résulte d'un choix que nous faisons en fonction de la zone de marée mais ces barres jaunes représentent sur chaque zone de marée ce qu'en France nous appelons "les grandes marées".
More than a calendar, it is a decorative object that will brighten up your home.
Use it as a teaching aid to teach reading predictions to the youngest.
We print to order without superfluous stock.
Printing on wood in 60 x 80 cm format or on paper in 60 x 80 cm and 50 x 70 cm.
Ten colors to choose from.
An ideal gift turned towards the sea and the ocean!
For decoration and ocean lovers!
Because the tide does not wait!
And that the useful can also be beautiful to look at and easy to read!
Notice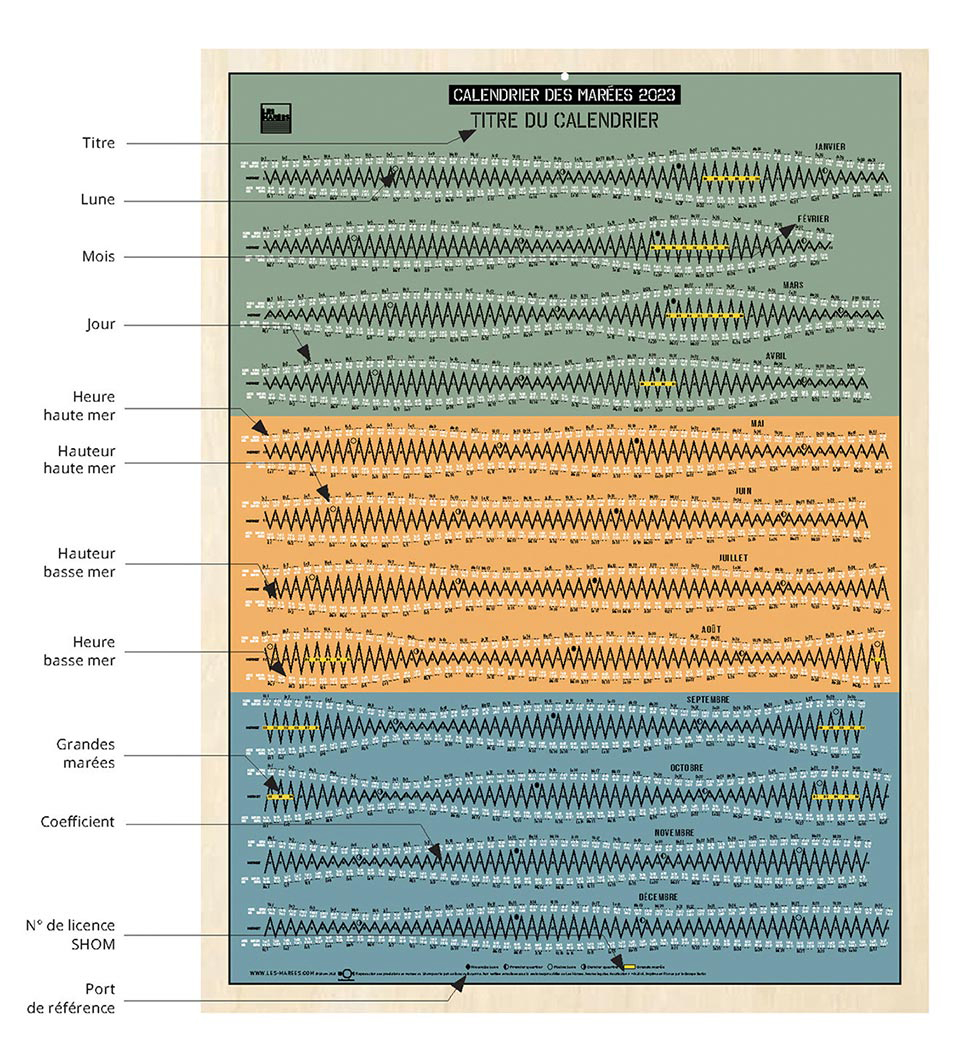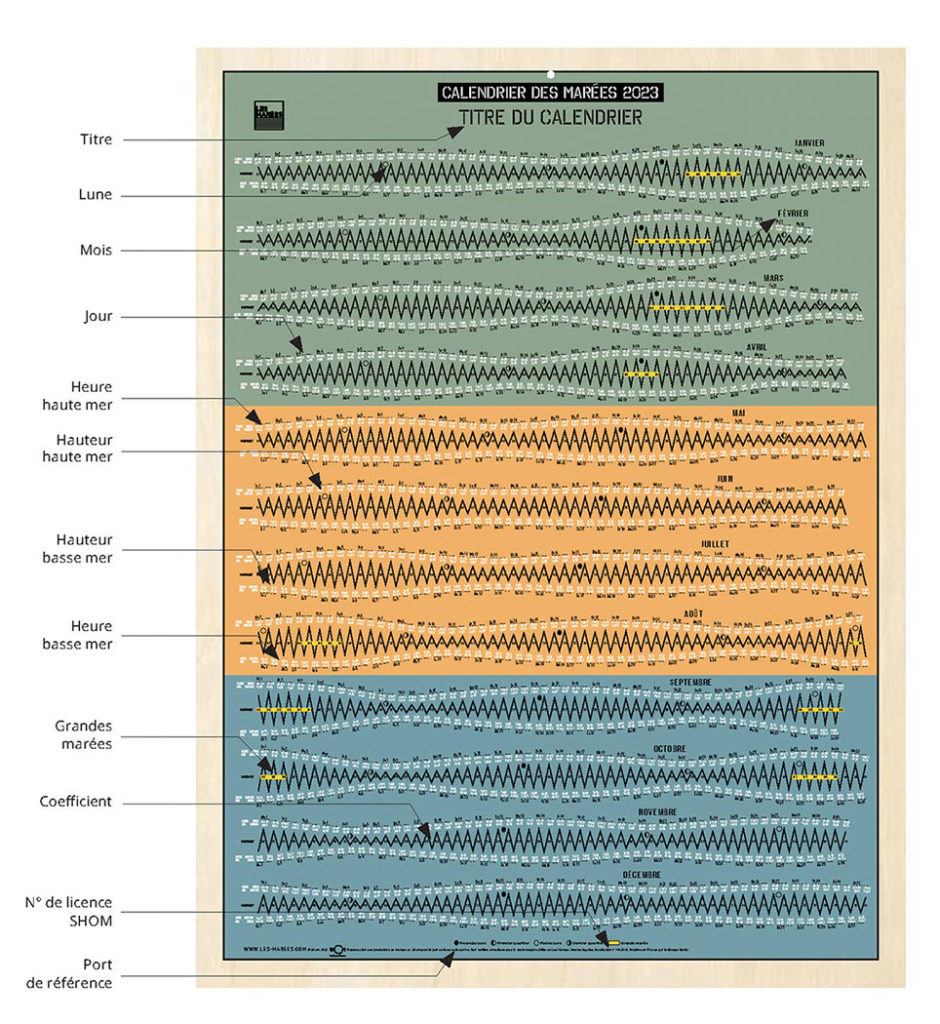 Key features
Design tide calendar in large format.
A year of tides, one curve per month, 12 curves proportional to the tidal range.
From January to December 2023.
All the necessary data: legal times and heights of low tide and high tide.
Lunar calendar with phases of the moon.
Reference port and license fee noted at the bottom of the schedule.
The reading guide is here!
Graphic, intuitive and decorative. Connect to the ocean.
Product and printing
Size 60 x 80 cm and 50 x 70 cm. Sold unframed.
Printed on 210 gram matt coated paper.
We only print on demand, no superfluous stock.
Delay of 2 to 5 days for printing, depending on the period.
If you want to know the delivery time, ask us the question by email